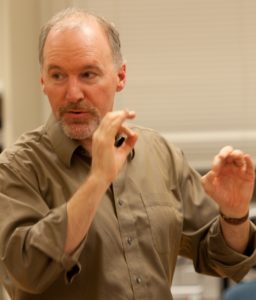 Founded on St. Cecilia's Day 2004, AVE (Artists Vocal Ensemble) brings to life many of the lost masterworks from the Renaissance and Tudor periods, using informed performance style and highly trained singers.
While presenting programs of scholarly interest, AVE strives to create experiences that are emotional, spiritual, and contemplative. The concerts have a strong impact on audiences, where many describe feelings of being transformed and uplifted.
AVE's intention is not to limit its audience to early and liturgical music devotees, but to offer this seldom-heard material for an audience of all ages, tastes, and sensibilities.
---
Download AVE recordings
This download includes 5 tracks from the Frank LaRocca release In This Place that are conducted by Jonathan Dimmock and performed by AVE (Artists Vocal Ensemble).Release year:
1. Pierre Villette: Attende, Domine (5:47) 2. Plainsong: Alleluia, Venice ad me (3:20) 3. Alonso Lobo: Requiem Introit & Kyrie (3:37) 4. Alonso Lobo: Requiem Gradual (2:59) 5. Alonso Lobo: Requiem Angus Dei (1:47) 6. Plainsong: Beati mundo corde (1:44) 7. Alonso Lobo: Versa est in luctum (3:52) 8. Hildegard van Bingen: O virtus sapientiae...